Today on the menu of the dressing room solidarity, find the cream of the cream of the dressing room of Pablo and Thelma! You'll love it, you'll fall in love with it, but most of all you'll be supporting an association that we like a lot at Smala - An endless adventure and that was chosen by Clémentine: A little bit of love (we tell you about it just below)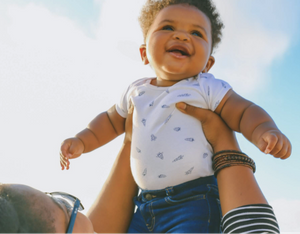 helps pregnant women and mothers in great need.
The objective of this association is to provide all the necessary material to the mothers, so that they can welcome their babies in good conditions and with dignity. In 2016, Samra Seddik was particularly touched by meeting a woman pregnant with twins in the course of her work as a midwife. The mother-to-be had only two plastic bags, as a maternity suitcase. Marked by this situation, this mother decided to create the association Un petit bagage d'amour.